The "Oeshiki" is a Buddhist memorial service to be held in Tokyo Ota.
Buddhist temples, this is Nichiren.
On October 12, there is a big temple service "Oeshiki". The whole town is decorated with lantern. It will be offering Buddhist lantern:"Mandou" in the main hall of the temple on a hill.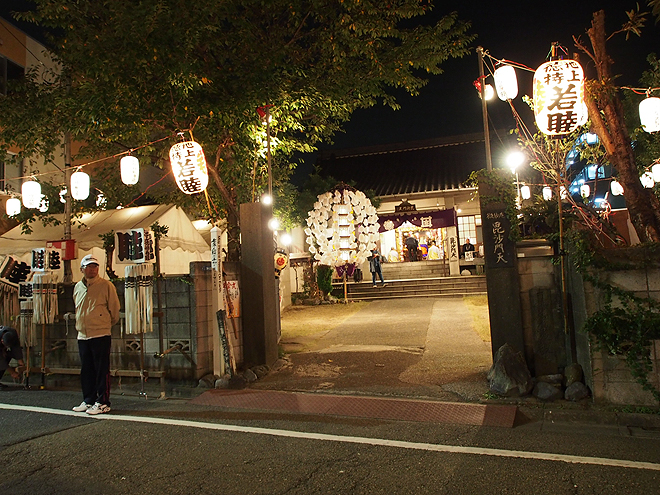 Yesterday, I went to "Oeshiki" of the neighborhood. This "Oeshiki" is Bishamonten's temple memorial service.
16 Buddhist lantern was offered to this temple.
This temple's Buddhist lantern will offered to "Oeshiki" of a temple elsewhere. This season is somewhere in the
Buddhist lantern festival can be seen on a daily basis, in Tokyo.
"Mando" came with "Matoi" From one of these temple. "Mando" and "Matoi" is a suite.
Before eating dinne, we've heard your musical accompaniment of the festival.
I left the apartment with the children, went to the nearby temple.
Following the "Matoi", "Mando" has been seen in the distance.When the virtuoso shake "Matoi" open clean.
Evening, started out stalls when the day falls, from around 7:00 Buddhist lantern festival is I seen. We saw some of the "Mando", and went home. It was 8:00.
"Mando" is offering one after another, it continues until 9 o'clock.At home, while far away to listen to the festival of the voice, the children went to sleep.
Japanese Beauty-Memo