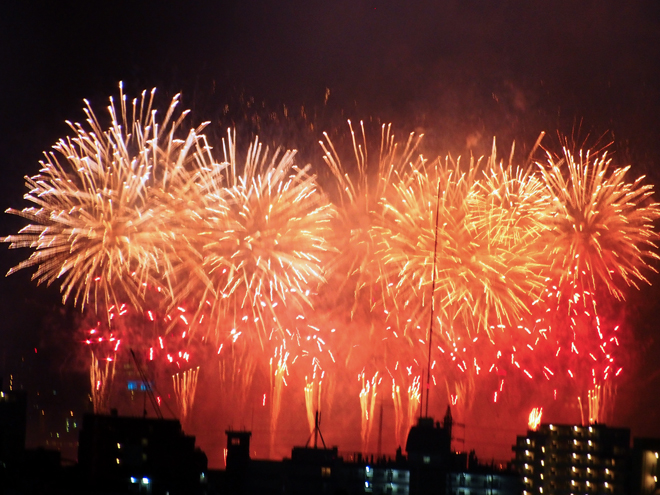 August 15 days. There was a fireworks display in the Tama River of Tokyo.
We find the Hanabi large-scale in this celebration. You can enjoy Hanabi ,do not need to go up to riverside.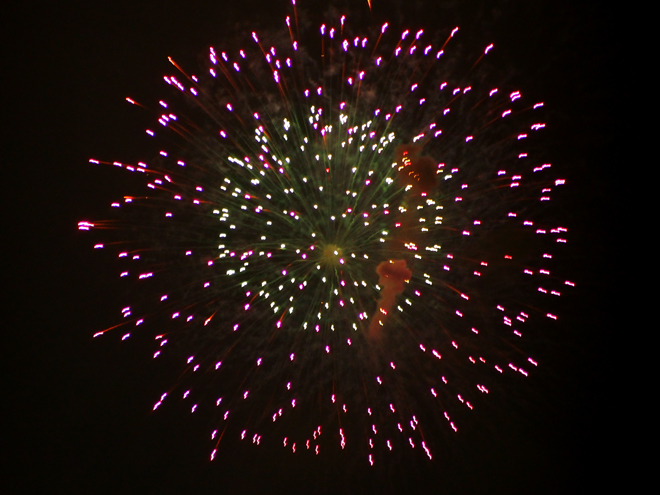 Hanabi, it will disappear spread suddenly glowing in the night sky. And you will receive sound later.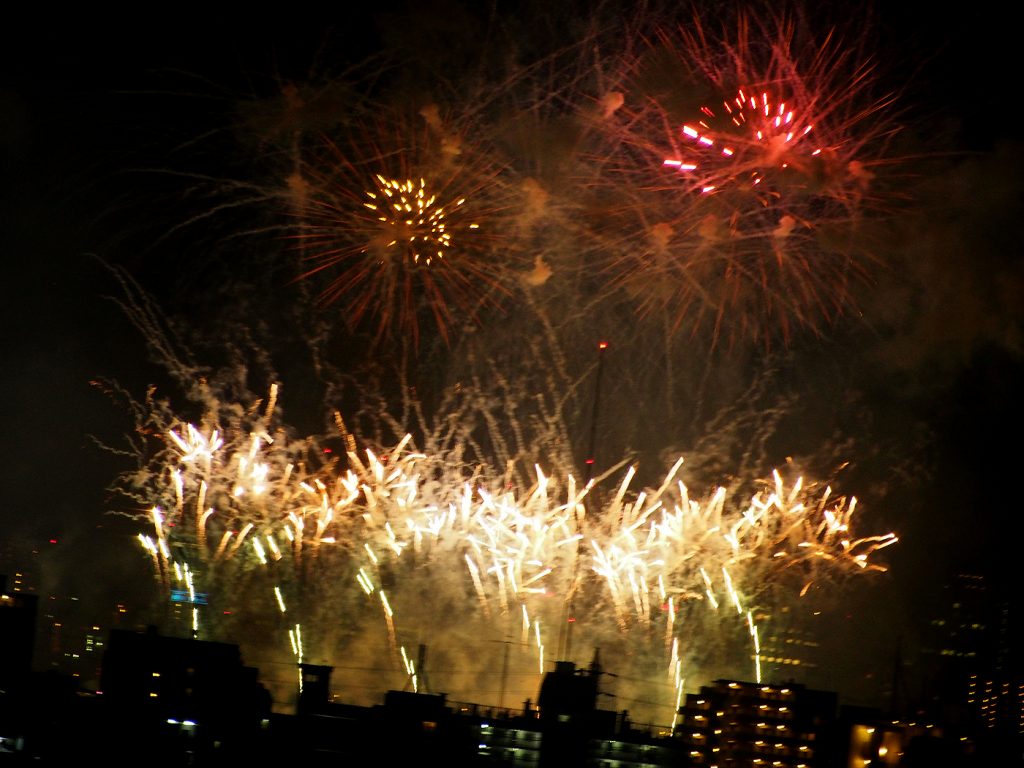 I wish for peace, with this Hanabi.
And, the roar of the requiem arrived over the sky.